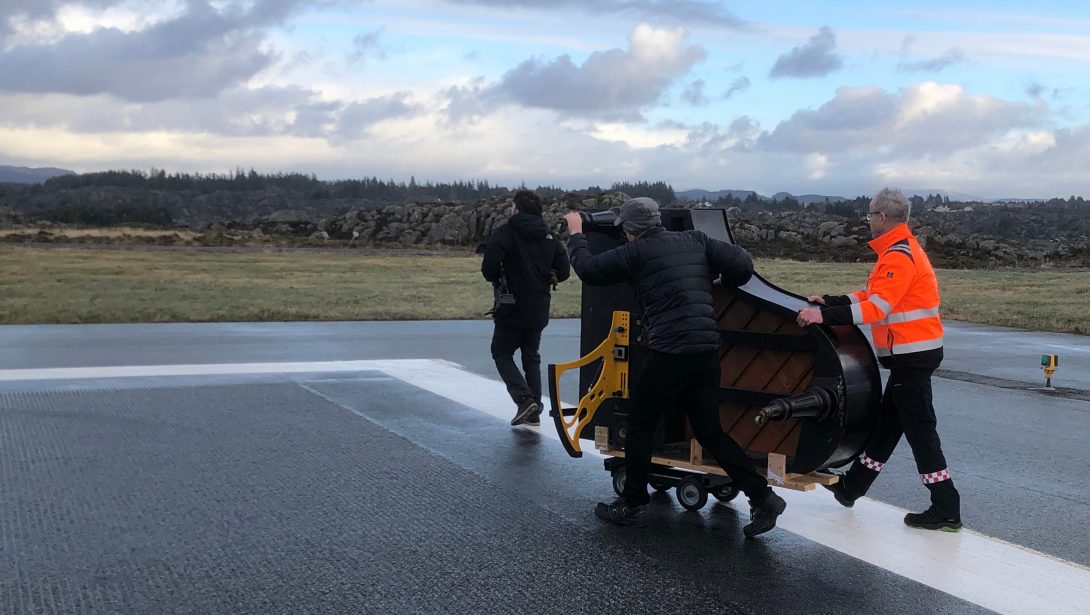 Ready for new photos
The last time we were having a photoshoot was in Kvalsvik outside Haugesund in 2019. The result was a lot of great photos taken by the photographer we have used a lot, Haakon Nordvik. We have used these images very much, so we thought it was appropriate to renew the image selection, especially with this new website in mind.
After many ideas back and forth, the proposal for Haugesund Airport appeared. They were so welcoming to have us even out on the runway! And we also got a grand piano there, Per Klavér took care of that. Here from grand piano transport on a runway, rare occurrence. We are very happy to have been allowed to carry out this photoshoot.